An open letter peppered with football metaphors
Single motherhood is the only game I know in which you get booed for running someone else's fumble into the end zone. Ball recovery is usually the stuff that makes MVPs, wins full rides and goes viral in compilation videos. So where is our cheering crowd?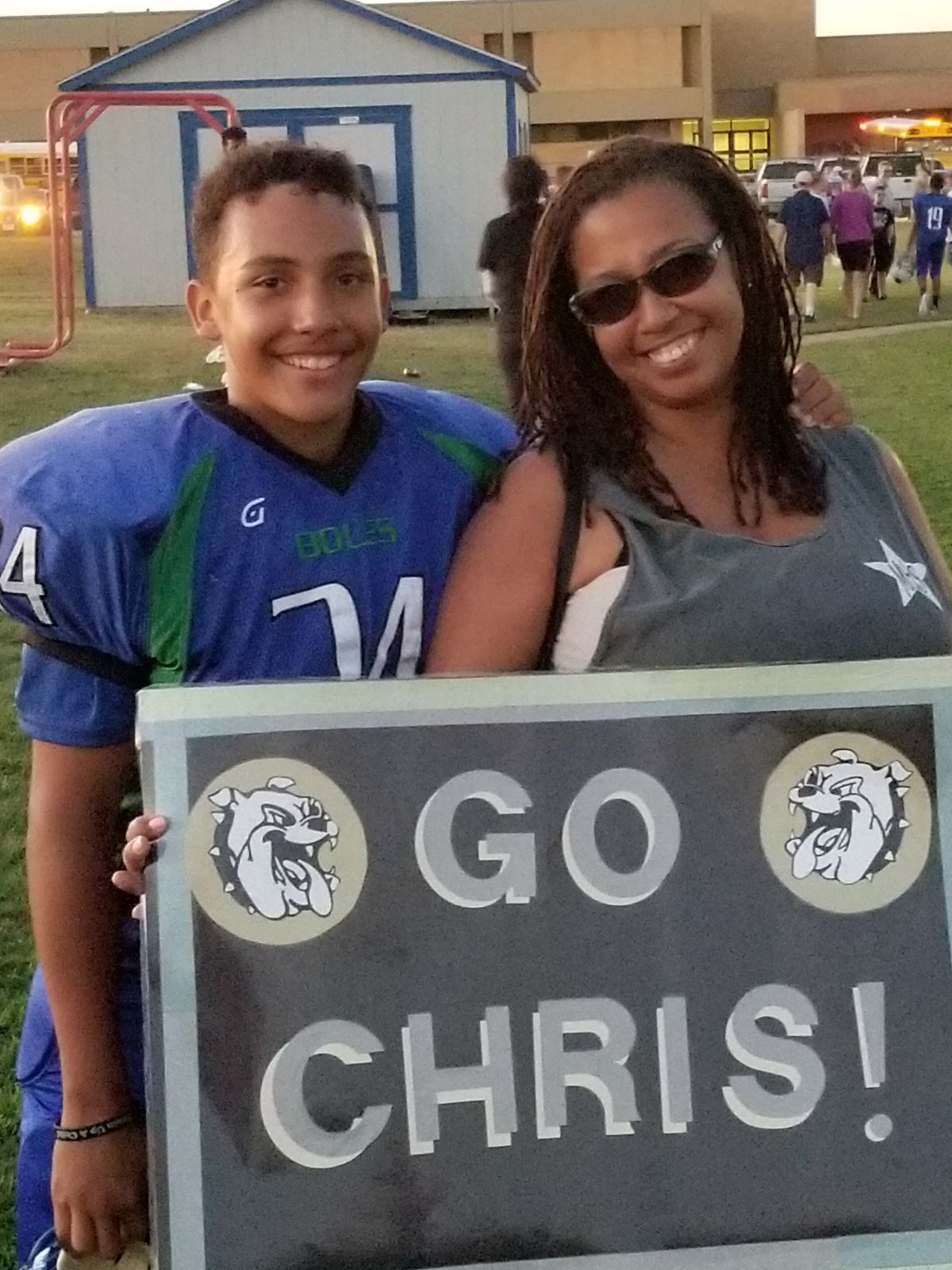 As I walked out on this morning's sermon that began with that old familiar tune about single mothers being unfit to raise boys, I realized that, had a preacher begun with "only a white man can govern society", there would have been folks walking out right along with me. Sadly, I think I was the only person who noticed something was horribly wrong.
Basically if "only a man can raise a man", then only a ball carrier can carry a ball, right? New England's Kyle van Noy should have been lambasted for last season's scoop and score against the Jets, right? Instead, the crowd went wild, as it should be with a fumble recovery.
I want to be a Single Mother Head of Household Raising Children Alone…said almost no one ever. And men probably don't start out to leave women to raise their children alone–but they do. In African-American households like mine, almost half of us are quarterbacking our boys to manhood, often with the defensive line sitting the bench. According to Pew and the Census Bureau, dads (and occasionally moms too) owed a whopping 33.7 billion in child support. That puts many single moms at our own 10-yard-line with poverty, dropping out, unemployment and drug use threatening to tackle us before we even hit the 50. Still, even deep in enemy territory, we play hard. And, despite what the old research says, recent data says we are making our way toward the goal line (insert crowd-goes-wild cheering here).
For folks not quite getting this, it's all good. We don't always get the home game crowd. But do me one favor? Next time you flag a single mom for picking up a fumble and running with it, check your jersey. If it ain't black and white striped, be a fan and just cheer, because when the ball is fumbled, you pick it up and run. That's what you do. And in spite of archaic, nay-saying rhetoric, women are winning the game, raising successful men every day.
While I have not had the luxury of an earthly father, I have known great men who have loved and protected their families, me included. I honor them and am thankful for the vision of fatherhood they have given me. Today, I also want to give a crowd-goes-wild cheer to women raising men on their own. Mommas, let that roar be the background music of every successful play that you end-zone-dance to. Finally, if you happen to know one of those single mother MVPs, give her a shout-out. Like #metoo, it helps to know someone else gets it. #SingleMomsRock