While being interviewed this week for Ted Nesloney's #tellyourstory series, we talked a little about equity. He mentioned, rightly so, that the word equity is kind of "buzzy", meaning that it's one of the words popularly thrown around in education these days. He asked me what equity means to me. My encapsulated reply is that equity means doing the very best you can do for the student standing right in front of you.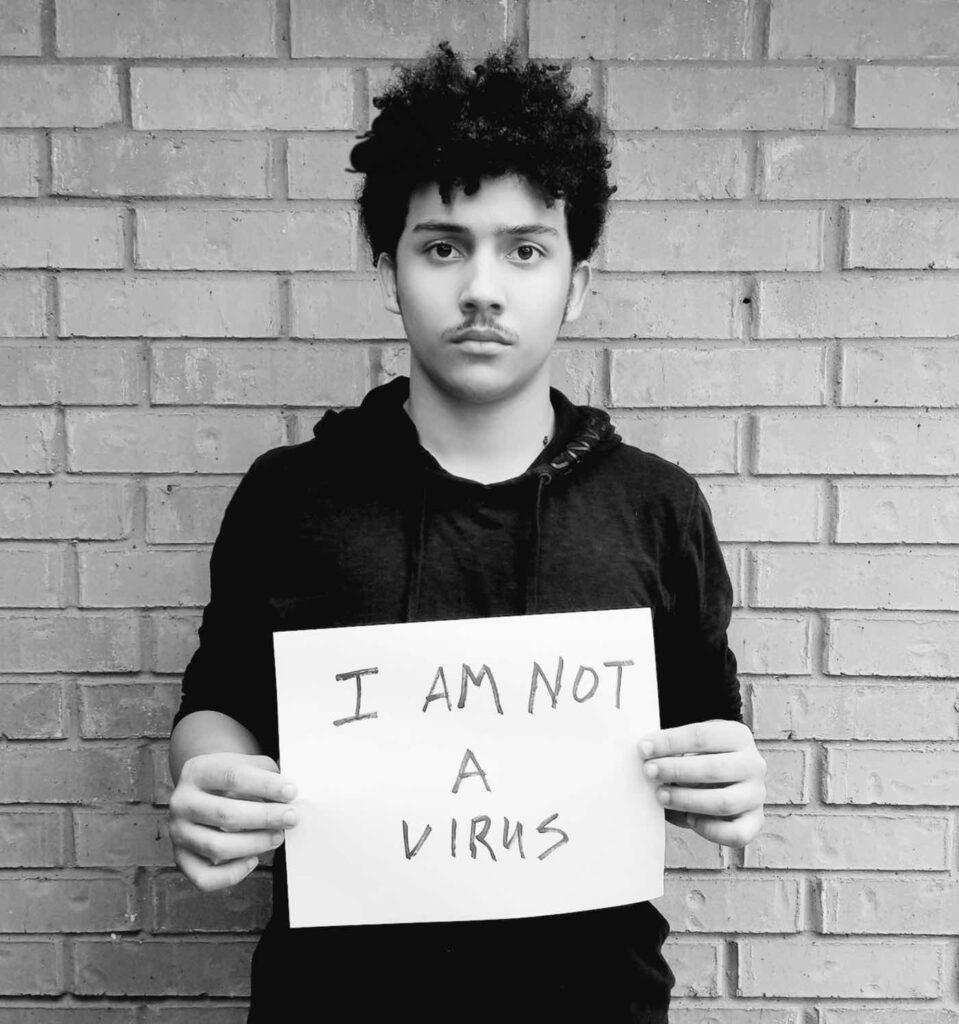 When we think of the Big Concepts surrounding equity, it's easy to be overwhelmed. Be a culturally responsive educator. Decolonize your classroom. Teach anti-racist curriculum. Where do you start? How do you start? How do you eat an elephant? One bite at a time. How do you begin to make your corner of the world a more equitable place as an educator? By doing the best for the one student standing in front of you.
Let me be clear: systemic racism is a big problem in the US and across the world and this week we have seen it play out in ugly ways in our country, once again. However, seeing the problem, acknowledging the problem, being aware of the symptoms and solutions of the problem and maybe even seeing your own part in the problem is not going to change anything unless you do one thing: Do your very best for the student standing in front of you. A child standing in front of you needs to know 3 things:
You value all students;
Every student deserves to be valued;
If someone is not valued, you will use your voice to help make sure that they are.
If every teacher would model and teach those three things, we could stop defining terms that essentially all mean the same thing: value others just as you value yourself (if you're so inclined, you may recognize this as one of the 10 commandments). If every teacher had been teaching those three things, Amy Cooper might have grown up to be a person who leashed her dog instead of pulling the Fear Of The Black Man card. If teachers had been teaching students to value others all along, George Floyd would likely still be alive.
If every teacher would do the best for each child in front of them by valuing all students and speaking out against those who don't, I wouldn't have to worry about my teenager driving/running/living while black. That's a hashtag, you know, #livingwhileblack. My pride and joy, a well-liked 16 year-old kid, who is now taller than I am, is perceived by the world as a black man, and we see what happens to black men, even when they are Harvard educated birders or lying faced down, pleading for breath as a peace officer's knee crushes the life out of them.
Educators, if you are reading this and thinking that my recipe for eradicating racism is overly simple, I'll concede that. I just don't understand why it can't be.
As a teacher, how can I not use my voice to speak out against wrong and teach my students to do the same? How can I not understand that melanin can mean convictions and rogue justice death sentences, often without vindication? How can I not understand that #blacklivesmatter means that students in your class, who look like me, don't feel like their lives matter as much as the lives of whites because of what we experience and what we see happening in our communities.
As an educator, how can you not want to hug them and protect them and make sure that everyone who does NOT look like them knows that it's not ok that they feel that way. It's not ok that they die early and often for reasons rooted in systemic disenfranchisement, reasons that should make every educator into an activist, even if it's only for one child at a time.
You want a more equitable classroom? Do your very best for the student standing in front of you. Make your campus a place where fairness and justice are not regulated by race, class, ideology or popularity. Esteem and celebrate those whose stories and histories you may have to look beyond the textbook for. When you read the painful stories of those who are not being valued, don't look away. Teach your students the truth about what happens to people of color and the ugly historical truths surrounding the ugly present realities. Then teach them that they can make a difference. Send cards and letters to mothers of the slain, work with organizations who fight for social justice and teach your students that the grief we feel today will lessen if they value those who look like them– and those who don't.
Don't worry about the Big Concepts surrounding equity. Just do your best for the student that's standing in front of you.