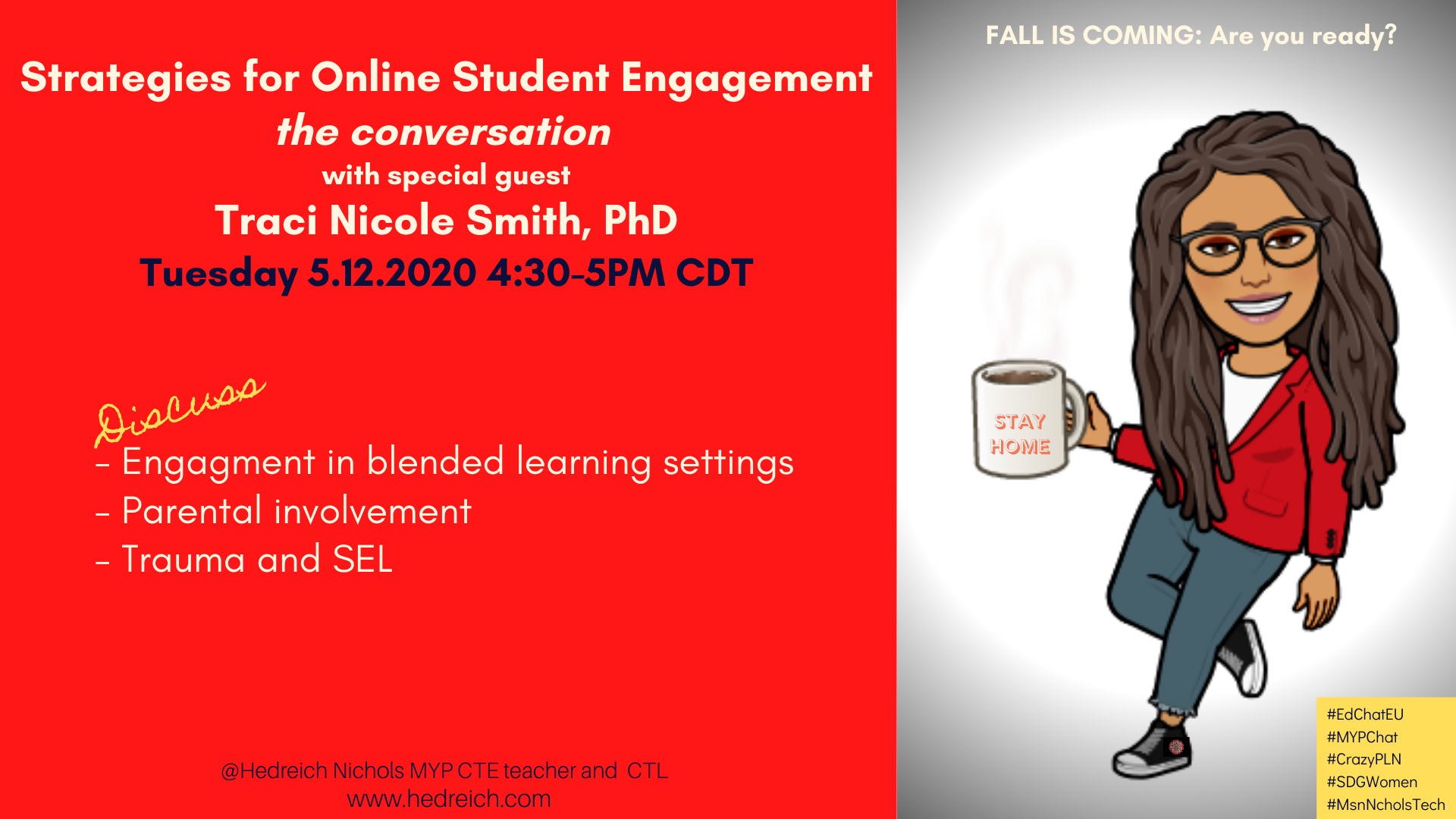 For those who know me from Twitter, you may know that I am a member of a group of educators that host the popular Saturday morning #CrazyPLN chat. One of this week's questions was, "What's your greatest fear about reopening in fall?" That one gave me pause. I have been reading about various district fall plans and contingencies much like Kermit sipping tea, as very much the outsider. Today's question tapped me on the shoulder and reminded me that this coming fall, fraught with all of it's challenges, is my world and the world of people I care about. My students will rely on me to provide calm, consistency, courage, communication and care–my 5 Cs of education in the Covid era. It's hard to do that if I am freaking out–which after this morning's discourse, I kinda was.
The inequities are being unearthed (for those for whom they were still earthed) and those who control the purse strings are having to consider making decisions based on human need and the fact that, if we are to remain a first world country, we have to decide how to be capitalists and care for the most vulnerable among us. With minority communities being hit hardest by Corona mortality, digital inequities, job loss and food insecurity, 30-40% of the country will suffer lasting, life trajectory altering consequences related to Covid-19. Again, that's only minority communities. White households experienced a 10% jump in unemployment and our country's overall employment rate is 14.7%.
While the families represented in our school buildings are suffering, the education sector layoffs have already started with some larger districts predicting 15-25% revenue loss, according to the Washington Post.
Then there is the social distancing piece of the puzzle, with the average square footage per classroom woefully inadequate to allow 6 feet of distance between students, if they even want to be distant. Because, you know, kindergartners never touch each other or their teachers and no one in secondary ever has a boyfriend or girlfriend in school. Add to all that the scarcity of sanitation supplies and toilet paper and…and…honestly, thinking of it all gave me the sweats and a headache.
But then I remembered that this situation, with all it's uncertainty, is also rife with opportunities and rewards. Spoiler alert, fall will not look like any school opening we've ever known and that's really not a bad thing. Yes, I miss the certainty of knowing just what it will look like, but I am ecstatic that we have to re-imagine the institution of education and its role in our society. I am calmed by the front line workers I know who invest deeply in their students, all while battling their own fears. If we concentrate on those 5 Cs–calm, consistency, courage, communication and care, I can imagine us fighting like heck to get our students to an even better place than they would have been if we'd maintained the status quo. I'm not so much of a naïf that I believe we will magically emerge stronger and better like a Tiktok #dontrush challenge. There will be painful loss, change and more than a few missteps on the way to getting it right. But I do know that if we could transform our whole existing system to an online one within days, we can emerge from any dust with a new vision for educating children that reflects the people and society we are now.
What we've been doing hasn't been working for a long time and now, we have the opportunity do better. Now we'll have to do better, lean in, try new things. If you're not sure what new things, read the post below, "From A Distance" for some ideas. Or, I'll be hosting a virtual learning session Tuesday at 4:30 with the incredible Traci Nicole Smith, PhD to talk about how we can better connect. Join us!